This last rainfall solidified, at least in my mind, big-time basement renovations were going to have to wait.  Maybe forever.  Who puts up drywall and lays carpet in an area that leaks when it rains?
But I had to do something.  The ugly, dreary paneling was getting to me.
So, after the rainfall and before the clean-up, I painted.  A bright, cheery yellow.  And the kids helped me paint, which was fun.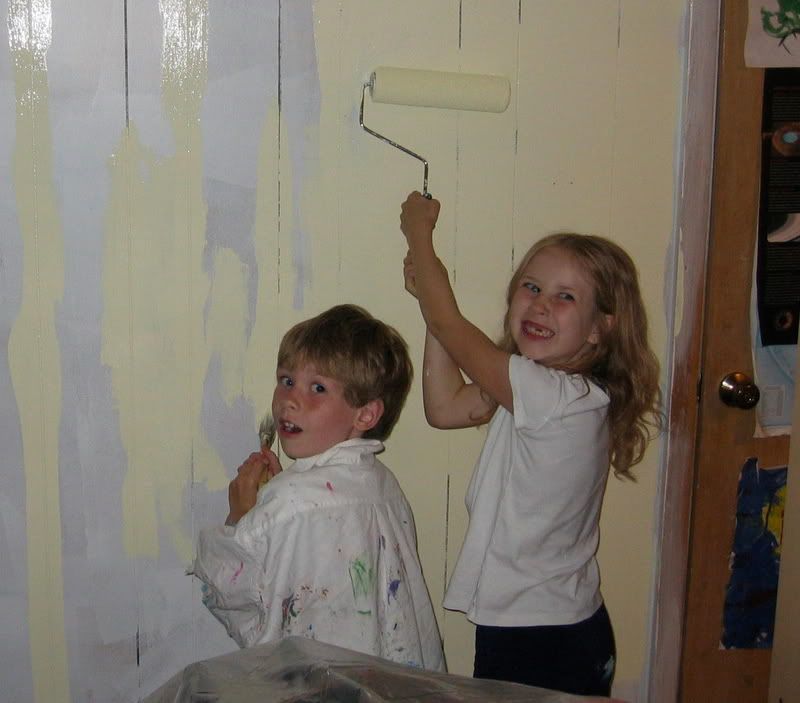 Yes, yes, I need an after picture.  Yet here I sit on my sofa with a cup of coffee that is both the perfect temperature and the right combination of coffee and cream.  Oh, and all three kids are still asleep.  So no, I will not go snap a picture just now.  Blame laziness, blame selfishness, say what you like, but I am not moving from this spot just yet.  Later. I'll take an after picture later.
I won't say that I love it down there now, but I like it much, much more than I did before.  It certainly is bright and cheerful now and, besides dry, what else can a homeowner ask for?